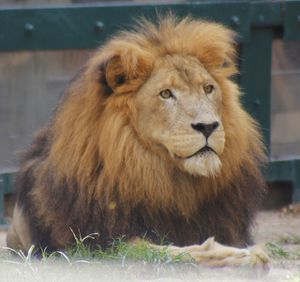 Today we are going to visit an awesome website: CNN.com. The acronym means Cable News Network.
There are several topics such as news, regions, video, TV, features, opinions, more...
I choosed as topic Regions
The article is titled 'Zimbabwe won't press charges against Cecil the Lion's killer' which was written by Eliott C. McLaughlin, CNN. Read it http://edition.cnn.com/profiles/eliott-c-mclaughlin-profile
First of all, read this article
And then, answer some questions to understand the story better.
Understanding the story
Here are the questions:
1_ What does this article talk about?
2_ How did Zimbabwean people consider Cecil the lion? (Give some quotations)
3_Did Mister Palmer know he hadn't kill the lion? Did he see the collar? (Give some questions)
4_Had he already hunt other animals?
5_ Was he sentenced? How long?
Looking for the vocabulary
Translate and learn them.
press charges, ample publicity, threats, compound bow, a gun, skinned, beheaved, backed by, buried, to take aim, to hurl,
to ensure, weathered, to face charges, court documents, pleaded guilty, to make false statements, on probation, a fine
How to get more guests? Take a look here